The University of Oregon and Oregon State University have agreed to no longer refer to the sporting rivalry between them as a "Civil War" to remove any association with the conflict that pitched supporters of slavery against abolitionists.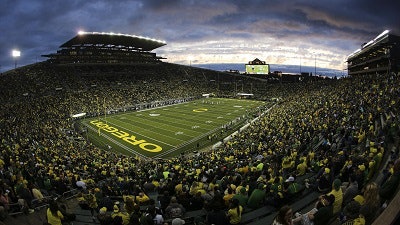 The decision will go into effect immediately and will apply to all athletic competitions in the 2020-21 academic year and beyond.
"Today's announcement is not only right but is a long time coming …Thanks also to our current student-athletes for their leadership and input during this process," said Oregon Director of Athletics Rob Mullens in a statement. "We must all recognize the power of words and the symbolism associated with the Civil War. … We look forward to our continued and fierce in-state rivalry with Oregon State in all sports."
University of Oregon president Michael H. Schill also thanked current and former student-athletes who raised concerns about the name given to the sporting rivalry between the two universities.
"We need to make this change to align the words and symbols we use around athletic endeavors with our shared campus values of equity and inclusivity," Schill said.