Due to a technical error, Syracuse University mistakenly emailed dozens of university admissions acceptance letters to the wrong recipients, reports CNN.
"A short time ago, our team prepared an email that was intended to be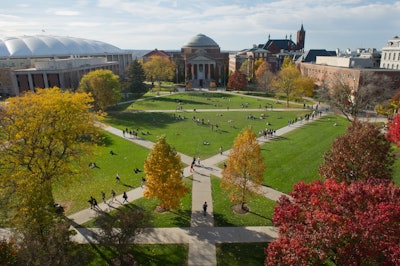 distributed to a very small number of people," wrote Maurice A. Harris, dean of admissions, in an apology email to the recipients. "Inadvertently, and due to an error with our technology, this message was sent to you, as well as several others, none of whom were intended to receive this notification."
As CNN notes, Syracuse isn't the first school to undergo the accident. In 2015, Carnegie Mellon's admission office mistakenly sent acceptance letters for its master's program in computer science to 800 applicants. And last year, the University of South Florida St. Petersburg mistakenly sent about 430 incorrect acceptance letters, according
to The Tampa Bay Times
.