The University of Oklahoma (OU) now requires online diversity training for all students, faculty and staff at its three campuses, reports The Oklahoman.
The announcement is cause for celebration for Black student leaders who demanded faculty complete such training after two professors used the N-word in class this year.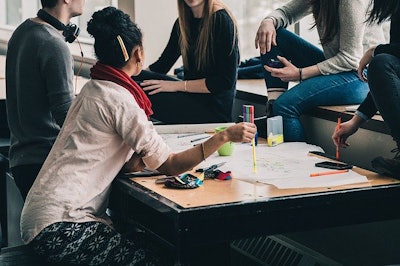 Previously, in 2015, the school had required diversity training for its students after an OU fraternity made national headlines for a racist song it had created.
In the new training, identities, power, privilege and creating a culture of respect will all be addressed throughout five learning modules, provided through Everfi, a digital education program that specializes in social change.
Students, faculty and staff must complete the training at least once every three years.
"Our university has a dynamic, promising future, but we simply cannot reach our full potential unless we become a true place of belonging where every member of the OU family feels seen, heard and valued," said Dr. Joseph Harroz Jr., OU's president. "Involving all students, faculty and staff in this new diversity training program reinforces our belief that we all share the responsibility of advancing fundamental change."