An appeals court in Boston upheld a lower circuit court ruling that Harvard University's admissions process does not discriminate against Asian students.
"The district court properly concluded that Harvard does not utilize quotas and does not engage in racial balancing," read the First Circuit Court of Appeals opinion issued on Thursday. "The issue before us is whether Harvard's limited use of race in its admissions process in order to achieve diversity in the period in question is consistent with the requirements of Supreme Court precedent. There was no error."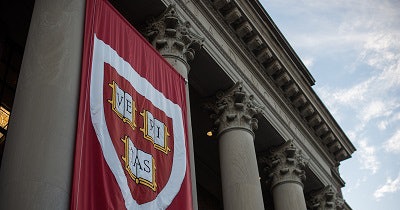 In a challenge to affirmative action, the nonprofit Students for Fair Admissions sued Harvard University in 2014, claiming its consideration of race in admissions led to the university accepting Asian students at lower rates than other minority groups. Harvard contended that its admissions process took race into account in a way that complied with U.S. Supreme Court rulings.
Now that an appeals court has upheld Harvard's affirmative action policy, the case is one step closer to landing in the U.S. Supreme Court.
"While we are disappointed with the opinion of the First Circuit Court of Appeals, our hope is not lost," said Edward Blum, president of Students for Fair Admissions, in a statement to The Washington Post. "This lawsuit is now on track to go up to the U.S. Supreme Court where we will ask the justices to end these unfair and unconstitutional race-based admissions policies at Harvard and all colleges and universities."