A Towson University alum has gifted $5.3 million to the school, the largest single donation from an alum ever for the school and almost half of its total 2020 fiscal year donations, the Associated Press reported.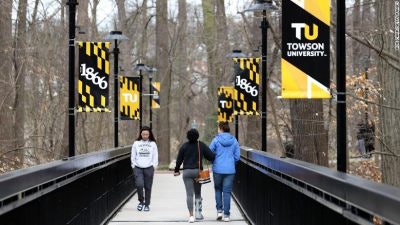 The gift is meant for athletics, the College of Health Professions, the College of Business & Economics and programming to advance equity, diversity and inclusion.
Fran Soistman Jr., founded Healthcare Management & Transformation Advisory Services and held multiple health care leadership roles. A fan of Towson men's basketball, football and lacrosse, he is also using part of his donation for the construction of a new Athletic Academic Achievement Center for college athletes.
Towson has raised more than $10 million a year three years in a row.