Records show that Johns Hopkins, the founder of Johns Hopkins University, owned slaves, despite the previously held perception that he was an early abolitionist.
The university announced the discovery on Wednesday in a letter to the campus community from President Ronald J. Daniels, Dean of the Medical Faculty and CEO of Johns Hopkins Medicine Dr. Paul B. Rothman and President of the Johns Hopkins Health System Kevin W. Sowers.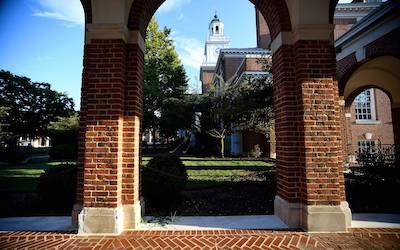 According to the statement, census records reveal that Hopkins owned one enslaved person in 1840 and four enslaved people in 1850. By the census in 1860, he owned no slaves.
"… the fact that Mr. Hopkins had, at any time in his life, a direct connection to slavery—a crime against humanity that tragically persisted in the state of Maryland until 1864—is a difficult revelation for us, as we know it will be for our community, at home and abroad, and most especially our Black faculty, students, staff, and alumni," the letter read.
The revelation stems from the Hopkins Retrospective, a research initiative by Society of Black Alumni Presidential Professor and Professor of History Dr. Martha S. Jones and Hopkins Retrospective Program Manager Allison Seyler, NBCBLK reported.
Their findings contradict a 1929 book by Hopkins' grandniece Helen Thom, which alleged that his father freed the family's enslaved people in 1807. Her writing is the origin of Hopkins' reputation as an abolitionist.
"Our university was the gift of a man who traded in the liberty and dignity of other men and women," Jones wrote in an op-ed for The Washington Post. "… Going forward, my work will involve investigating our founder's relationship to slaveholding and, as much as possible, understanding the lives of those he held enslaved."