The University of Evansville's Faculty Senate voted "no confidence" to a controversial draft plan that would remove 17 majors and a quarter of faculty, Courier & Press reported.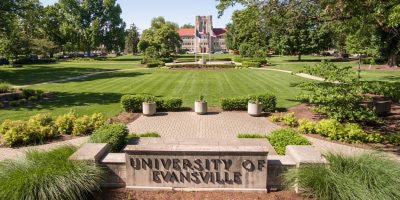 The resolution passed 14-1 with one abstention. It now goes to a full faculty vote.
The draft academic realignment plan, introduced by UE President Christopher Pietruszkiewicz, will likely go to the school's Board of Trustees for approval in February, with changes implemented fall 2022.
Faculty were reportedly not involved in drafting the plan.
The resolution "asks Pietruszkiewicz to publicly commit in writing that all proposed curricular changes in the final plan be given to the school's Curriculum Committee. The committee would vote and send its recommendation to the Faculty Senate. Changes the body approves would go to the president for approval before making their way to the Board of Trustees," Courier & Press reported.
"We are working with faculty to schedule another meeting to answer questions and hear feedback," Pietruszkiewicz wrote. "We have had productive private discussions this week with some members of the faculty and expect those discussions to continue."
On Tuesday, protesters called for Pietruszkiewicz's resignation or termination.