The city of Richmond's interim director of human resources is suing Norfolk State University for age and sex-based discrimination and demanding a jury trial, The Virginian-Pilot reported.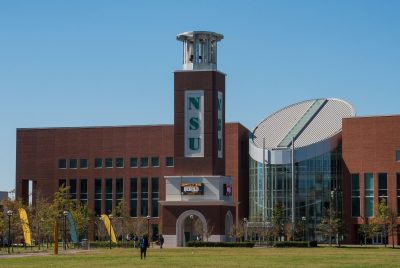 The Nov. 12 district court lawsuit was filed on behalf of Mona Adkins-Easley, 65, former NSU associate vice president for human resources, who became Richmond's interim director in October 2019.
Adkins-Easley alleged Norfolk State "failed to renew her contract, forcing her to retire early, and violated discrimination laws," The Virginian-Pilot reported.
The lawsuit alleges that Norfolk State University violated Title VII of the Civil Rights Act of 1964 – which bars employment discrimination on factors such as race and sex – and the Age Discrimination in Employment Act of 1967.
According to the lawsuit, Adkins-Easley worked at the university for eight months prior to becoming associate vice president for human resources in September 2014. Between Feb. 1, 2017, and March 31, 2017, she took medical leave to recover from cancer surgery. She again took leave in Jan. 2018, due to car accident injuries.
She returned around Feb. 15 to learn that she had been removed from the school's executive cabinet and had her role changed to human resources director. On March 28, 2018, then-Interim President Melvin Stith Sr. wrote to her to notify her that her employment would end Sept. 30, 2018.
"Ms. Adkins-Easley was given no credible explanation as to why her contract was not being renewed despite efforts made to obtain this information," according to the lawsuit.
Adkins-Easley claims – among other allegations – that she was the only cabinet member of non-vice president level removed from the Executive Cabinet while male, non-vice president cabinet members kept their jobs, The Virginian-Pilot reported.