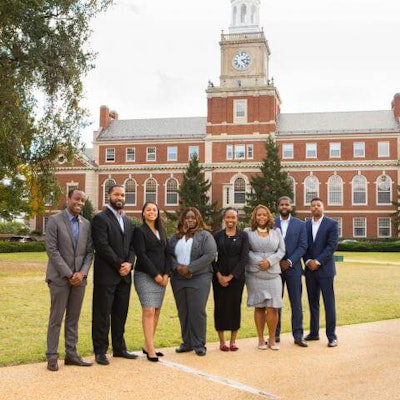 Through a $4.9 million donation from Warner Music Group/Blavatnik Family Foundation Social Justice Fund, Howard University School of Business plans to establish a music business center.
Students looking to pursue a management career within the music industry are exposed to internship opportunities and certification programs, Howard reported.
Interested students also have the opportunity to participate in a one-year fellowship program, which offers hands-on industry experience and mentorship. Professionals in the industry will also hold discussions and classes. Additionally, the broader campus community can engage in the center's guest lectures and business competitions, according to the school.
"As a Howard alum, I could not be prouder to have played a role in bringing this much-needed music center to my alma mater," said Julian Petty, EVP and Head of Business and Legal Affairs at Warner Records. "It will also serve as an important step forward in creating a better pipeline of Black executives in the music business, and I am confident that it will help nurture the next generation of industry leaders."