On Tuesday, 52 higher education institutions and organizations sent a letter to Secretary of State Antony Blinken and Acting Secretary of Health and Human Services Norris Cochran, calling on the Biden administration to embrace colleges and universities as a part of expanding sponsorship programs for refugees.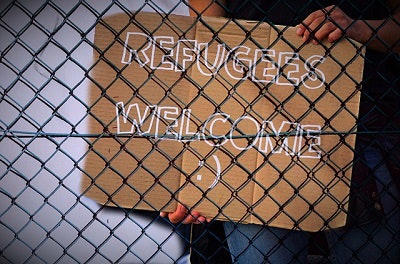 The letter – initiated by the Niskanen Center, Every Campus a Refuge and the Presidents' Alliance on Higher Education and Immigration – is in response to President Joe R. Biden's executive order on February 4, which instructs agencies to submit plans for creating more refugee sponsorship opportunities.
"College and university-based sponsorship will improve refugee integration outcomes, expand access to higher education for refugee students, capitalize on the many resources available in and through campus communities, and reaffirm the United States' role as a leader in helping refugees reach safety," the letter reads.
Higher education leaders argue that over 100 universities in Canada fund refugee students' academic costs and resettlement. The letter advocates for a university sponsorship model that resettles refugees on or near campuses.
"There are over 4,000 colleges and universities in the United States with campuses that are small cities unto themselves, making higher education institutions a powerful and untapped resource for refugee resettlement and integration," said Dr. Diya Abdo, founder and director of Every Campus A Refuge, in a statement.