Dr. E. LaBrent Chrite will become the ninth president of Bentley University, a private Massachusetts college known for its business program.
Chrite was most recently president of  Bethune-Cookman University, a predominantly Black college in Florida before he resigned Tuesday morning, Spectrum News 13 reported.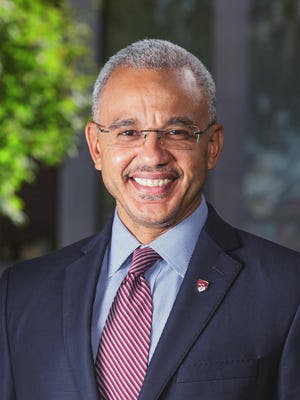 According to Bethune-Cookman, Chrite announced his resignation to his cabinet and did not notify the school's Board of Trustees before the announcement.
Chrite joined B-CU in 2019, as the school struggled with academic, financial and legal issues, one of which was a scandal over the construction of a more than $300 million dormitory building.
The Southern Association of Colleges and Schools Commission on Colleges  put the school on probation, but has since lifted it.
"Brent Chrite shares our vision and passion for educating ethical leaders who make business a force for positive change," said Paul Condrin, interim president and chair of the Bentley University board of trustees. "He has dedicated his career to improving business education and expanding economic opportunities across the country and around the world, and I know he will lead Bentley University to greater heights in the years to come."