Nearly 80% of surveyed Harvard Faculty of Arts and Sciences (FAS) members said FAS does not have a healthy level of BIPOC representation. And 50% of respondents strongly disagreed that the faculty is sufficiently diverse, The Harvard Crimson reported.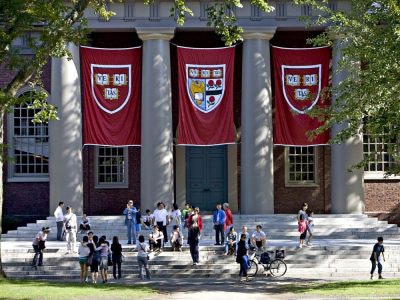 Only 7% of respondents agreed the FAS had healthy BIPOC representation.
Other results include 65% of respondents said the FAS does not have a healthy level of female representation, with 26% who strongly felt that way.
The anonymous faculty survey – for tenured, tenure-track and non-tenure-track faculty – was distributed by The Crimson to more than 1,100 FAS members in late February, garnering more than 300 responses.
According to the latest report from the Office of the Senior Vice Provost for Faculty Development and Diversity, 15% of appointments to both tenure-track and tenured positions made 2017-2021 have been underrepresented minorities, compared to 10% of tenure-track faculty and 10% of tenured faculty appointed between 2007 to 2011.
But faculty remain mostly white, with 8% of tenured faculty and 13% of tenure-track faculty today identifying as underrepresented minorities.
The Crimson did not adjust the data for possible selection bias.