The Federal Trade Commission is sending approximately $50 million to former University of Phoenix students following a settlement over deceptive advertising accusations for UP, NBC News reported.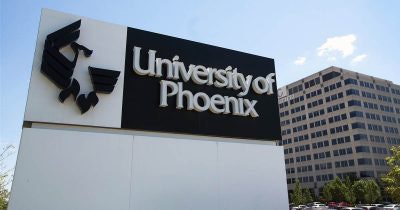 This comes as part of a 2019 $191 million settlement over allegations the university ran advertisements falsely claiming relationships with companies such as AT&T, Yahoo!, Microsoft and Twitter. The deceptive ads claimed the school could leverage these relationships to create job opportunities for its students.
University of Phoenix and parent company, Apollo Education Group, targeted prospective Hispanic and military students, alleged the FTC.
The nearly $50 million will go to about 147,000 students who: enrolled at the online school between Oct. 15, 2012 and Dec. 31, 2016; paid more than $5,000 with cash, grants, federal and private student loans, or military benefits; did not get debt cancellation as part of the settlement; and did not opt out of UOP providing the student's contact information to the FTC, NBC News reported.
$141 million of the $191 million settlement will go towards cancelling debts eligible students owe to the university.