Hawaiʻi Community College will receive a $1 million gift from an anonymous donor, supporting a new scholarship and professional development opportunities.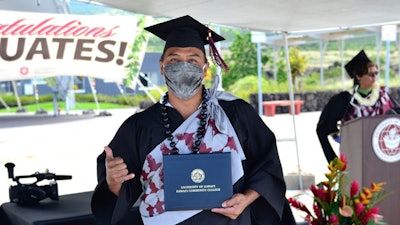 According to the school, 78% of those who graduate from Hawai'i Community College stay and work on the island.
"With 97% of our students coming from Hawaiʻi, and 89% of them from Hawaiʻi Island, this gift is directly supporting our community's future teachers, farmers, nurses, chefs, social workers, auto mechanics and so many other sectors so vital to our quality of life," said Hawaiʻi Community College Chancellor Dr. Rachel Solemsaas.