Dr. Amber Benton has been named the inaugural assistant dean for diversity, equity and inclusion (DEI) at The Michigan State University College of Natural Science, according to Michigan State University officials.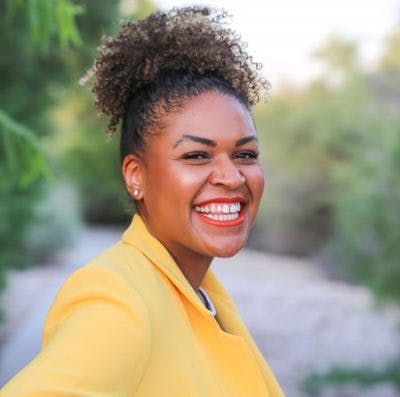 Previously, Benton was director of diversity programming and student engagement in MSU's James Madison College.
Benton has been instrumental in planning special programming, such as diversity and civility-centered workshop LIVE IT@JMC, academic and social support program Madison Academic Diversity Initiative and the First Year Mentor Program.
She also created MSU's annual Social Justice Art Festival.
"In the scholarship arena, Benton conducted two research studies in 2018-19 focused on student perception of STEM success — one in the natural sciences, and one in computer science. She also recently co-authored an article titled, 'Comfort Over Change: A Case Study of Diversity and Inclusivity Efforts in U.S. Higher Education,' which focused on DEI efforts among STEM cross-sector collaborations," according to MSU officials.
Benton holds a bachelor's degree in Spanish from Pacific University, a master's degree in higher education leadership from the University of Nevada, Las Vegas and a doctorate in higher, adult and lifelong education from MSU.