Elizabethtown College has received almost $3.5 million in gifts and commitments, according to college officials.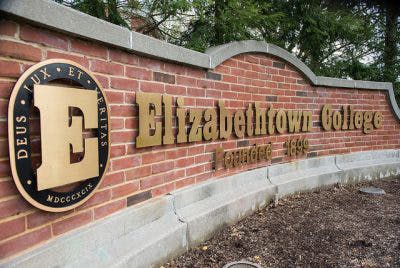 Joseph A. DePippo and his wife Nancy, have pledged more than $1 million for the establishment of a scholarship for U.S. citizens of color who demonstrate financial need.
The Lancaster County Community Foundation's BB&T Now Trust Economic Growth Fund gave a $125,000 grant for diversity, equity and inclusion programming and the building of an alumni network.
Alumnus Charles D.A. Wilson will provide $750,000 to be used to create the Leading the Way: The Wilson Symposium Fund. Wilson also created a scholarship with Harrisburg School District to provide a need-based financial aid scholarship for a student pursuing a degree at Etown.