Dr. Melissa L. Gilliam has been named executive vice president and provost at The Ohio State University, effective August 1. She will be the first woman of color to serve in this role.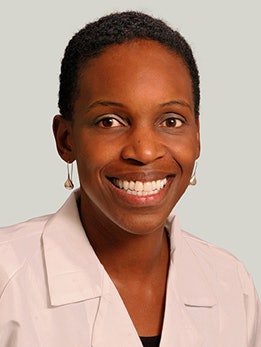 Gilliam is currently vice provost and the Ellen H. Block Distinguished Service Professor of Health Justice and professor of obstetrics and gynecology and pediatrics at the University of Chicago. In the past, she has also served as dean of diversity and inclusion for the Biological Sciences Division at University of Chicago Medicine.
Since 2012, she has been founder and director of the school's Center for Interdisciplinary Inquiry and Innovation in Sexual and Reproductive Health.
Gilliam holds a Bachelor of Arts in English literature from Yale University; a Master of Arts in philosophy and politics from the University of Oxford; a Doctor of Medicine from Harvard University; and a Master of Public Health from the University of Illinois Chicago.
"Dr. Melissa L. Gilliam has a sterling academic, research, and leadership record; she also possesses an outstanding background in advancing diversity, equity, and inclusion in higher education and beyond," said Dr. James L. Moore III, vice provost for diversity and inclusion and chief diversity officer, executive director for Todd A. Bell National Resource Center on the African American Male and EHE Distinguished Professor of Urban Education at The Ohio State University. "My colleagues in the Office of Diversity and Inclusion and I stand ready in assisting our new provost in acclimating to The Ohio State University and accelerating the DEI agenda throughout the university."
Ohio State President Dr. Kristina M. Johnson hailed Gilliam as "a national leader in multiple areas– from recruiting, developing and building strong, engaged and innovative faculty across all disciplines to ensuring exceptional student education."
Added Johnson: "She is a highly accomplished physician and research scientist with an academic background rooted in the humanities and a lifelong dedication to service."