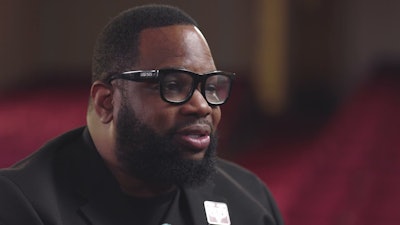 To bring exposure to the industry, Grammy award-winning gospel artist Hezekiah Walker has partnered with Virginia Union University (VUU) to establish an education center for Gospel music on campus.
As part of the Hezekiah Walker Center for Gospel Music—set to launch this month, students will learn about the business factors of gospel music, study worship traditions and experience live recordings. Certification courses will also be open to the public, VUU reported.
Walker is currently a second-year student of the Virginia Union University's Samuel Dewitt Proctor School of Theology.
"Walker has poured his spiritual gift and innovative ideas into the development of courses and events planned for the Center," said Dr. Hakim J. Lucas, president and CEO of Virginia Union University. "VUU is growing to meet the changing career interests of our students by creating academic programs where the workforce demand is high or where students can explore opportunities in STEM, history, or the arts."