A dozen new colleges and universities will join in on Rice University's educational technology initiative OpenStax, which helps provide open educational resources, textbooks and technologies to universities.
"This OpenStax program has helped over 70 colleges and universities expand the use of open educational resources on their campuses, saving their students money and putting more flexible course materials into the hands of educators and learners," said Rice University officials.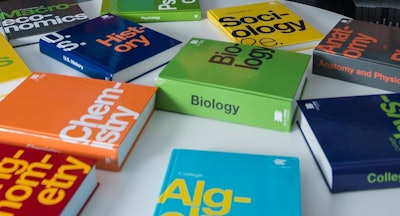 On average, the 2020-21 cohort members increased OpenStax textbook use on their campus by 250%. For instance, the Hispanic-serving University of Texas Rio Grande Valley saw a dramatic increase in the number of faculty assigning OpenStax textbooks and open educational resources, which saved more than $400,000 for roughly 1,000 students.
"Participating in the OpenStax Institutional Partnership has been instrumental in progressing our textbook affordability efforts at the University of Texas Rio Grande Valley," said Gabby Hernandez, an open education librarian at the university.
The schools in this years program include the University of Houston-Downtown (UHD); Michigan State University; Florida State University; Texas Tech University; the College of Southern Nevada; City College of San Francisco; the Minnesota Stat1e Colleges and Universities System; Orange Coast College; Southern University; and the University of Houston-Victoria.