Civil rights lawyer and higher education leader Elliott Dawes will become the new executive chief diversity officer at Baruch College, a constituent college of the City University of New York (CUNY) system.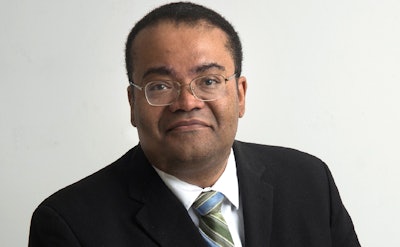 Starting Aug. 2, Dawes will lead Baruch's Office of Diversity, Compliance, and Equity Initiatives and serve as the College's Title IX Coordinator, Section 504/ADA Coordinator and Sexual Harassment Prevention Coordinator. Currently chief diversity officer for institutional equity and inclusion at SUNY Empire State College, he has previously served as the university director of CUNY's Black Male Initiative and as assistant dean for multicultural affairs at the Hofstra University School of Law.
Dawes "joins us at a pivotal moment as we emerge from the pandemic and as our nation continues to grapple with deep-rooted issues of equality, racial justice, and social justice," President S. David Wu wrote in a campus email. "In my first year as Baruch's president, I have reaffirmed our commitment to creating a diverse, equitable, and inclusive environment for all members of our community. Mr. Dawes will be a close partner as we work to design, implement, and assess a comprehensive strategy for institutional transformation."
Dawes holds a bachelor's degree in government and Africana studies from Cornell University, a JD from the New York University School of Law and an LLM from Columbia Law School.