An early morning email was sent out to thousands of individuals claiming that in honor of Pride Month, Lamar Institute of Technology (LIT) President Dr. Lonnie L. Howard had decided to publicly come out a gay.
"It's liberating," the official school announcement read, claiming to quote Howard, who heads the largest two-year college in Southeast Texas, "I've always been proud, but now I can be OUT and proud."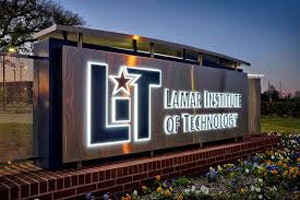 Here's the problem: Howard said that he isn't gay and certainly didn't authorize the announcement to be sent out to wider community on his behalf.
"While I support all communities, this email appears to be sent by a recently terminated employee (and is untrue)," Howard later clarified in a statement. "We're starting a full investigation this morning."
The earlier email falsely noted that all eligible students in the LGBTQ+ community would be awarded one free course when they enroll for two classes during Pride month, which last throughout June.
Howard, who has been president of LIT since 2016, could not be reached for additional comment. College officials declined to name the terminated employee suspected of sending out the erroneous email.
Walter Hudson can be reached at [email protected]