Georgetown University has revoked the late Dr. J. Donald Freeze, S.J.'s honorary degree and all other university-sanctioned recognitions following allegations from a former student about Freeze's sexual abuse behavior, according to a letter from Georgetown officials.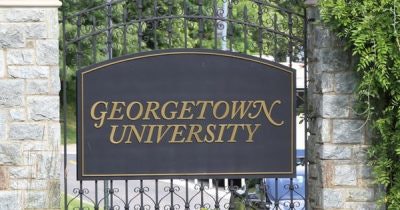 Freeze was provost from 1979 to 1991 and was given an honorary degree 1991.
The letter called Freeze's behavior "deeply troubling and unacceptable."
"While this behavior—which involved non-consensual kissing and touching—occurred more than 30 years ago, it is particularly egregious due to Fr. Freeze's role as both a member of the clergy and as our former Provost," read the letter. "We wish to acknowledge the courage of an alumnus in coming forward and to express our distress at the experiences that he has shared and the abuse of power that occurred.
"The Working Group of the Board of Directors was charged to address these allegations and advance our work with the regional province of the Society of Jesus (now the USA East Province) which assigns Jesuits to serve the Georgetown community. The Working Group, in collaboration with the alumnus, has helped to strengthen the work with the Province to ensure transparency and information-sharing between our institutions."