Penn State's College of Nursing has received a pledged gift of $27.125 million from Ross and Carol Nese, longtime supporters of the college. It is the largest gift ever given to the College of Nursing and the second-largest single commitment to an academic unit in Penn State's history. In honor of the Neses' "landmark commitment," the college will rename the college in their name.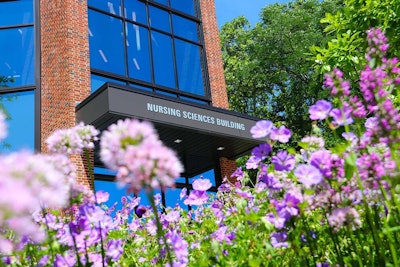 What's more, the couple's gift will be coupled with $17.9 million in matching funds from Penn State, providing "a combination of endowed and outright funding for scholarships, faculty and program support."
"There is no better way for us to fulfill our land-grant mission of serving the public good than to prepare new nurses to join that critical workforce — and the Neses' gift will allow the College of Nursing to dramatically increase the number of health-care professionals who graduate from Penn State each year, prepared to meet the needs of patients and communities," said Penn State President Dr. Eric J. Barron. "As a leader in Pennsylvania's health-care services industry, Ross has seen firsthand our impact on nursing, as well as our potential for future impact on the nursing profession. I am honored that the Neses have chosen Penn State as a partner in achieving their vision of better health care across the nation."
Ross Nese is a founder and board member of Pennsylvania's Grane Healthcare, which manages long-term care facilities.