Western Kentucky University will not change the names of its Potter College, Ogden College and Van Meter Hall, despite a task force recommendation that the buildings be renamed due to their namesakes' connections to slavery in the 19th century, reports the WKU Herald.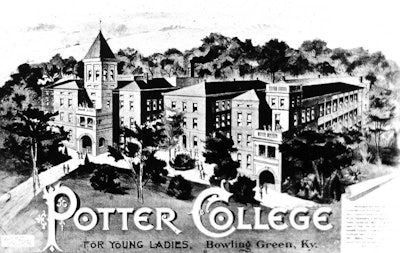 WKU President Dr. Timothy Caboni announced the decision in an email.
"After much consideration and reflection, I am not prepared to recommend to the Board of Regents the removal of any names from university buildings of academic colleges," wrote Caboni, who also said that changing the names could cause "financial harm" to the university. "… While we fervently disagree with their views on slavery, we also acknowledge that their perspectives were not unlike many of their time, we should exercise caution when judging those in the past using a modern lens."
However, Caboni said he will recommend renaming the school's Northeast Hall to Munday Hall, in honor of Margaret Munday, the first African American student at WKU. It would be the first building on campus to be named after an African American, notes the student newspaper.
In addition, WKU will implement 11 other equity-minded recommendations, from adding more minority-owned restaurants on campus to joining the Universities Studying Slavery Consortium.