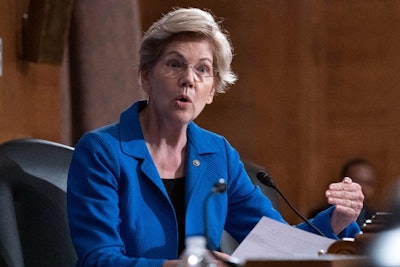 President Joe Biden's nomination of James Kvaal as undersecretary of Education, a position that oversees higher education and student aid, is making traction, according to Politico. Senator Elizabeth Warren no longer is opposing the nomination, saying that the administration has since promised to meaningfully reform the federal student loan program.
When the Senate returns from recess in mid-September, they will vote on the nomination.
"I have had productive conversations with Mr. Kvaal, the Department of Education, and the White House, and I am glad they have committed to making substantial reforms to the administration of the student loan program" said Warren in a statement.
Kvaal recently ran The Institute for College Access and Success. Warren had blocked his confirmation while urging the Biden administration to tackle $1.6 trillion of federal student loans. The White House has said it is studying whether it has the legal authority to cancel chunks of outstanding federal student loan debt.