For the first time in its history, the city of Boston has elected a woman and person of color to serve as mayor. Democrat Michelle Wu, currently city councilor, will be sworn in on Nov. 16 after beating fellow city councilor Annissa Essaibi George. Wu ran on a progressive platform, advocating for rent stabilization and free public transit as part of her campaign.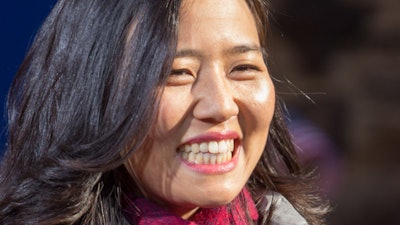 This year's election has been unique for the fact that all five of Boston's main mayoral candidates identified as Democrats, people of color and most were women, suggesting that the city's politics are beginning to reflect its increasingly diverse population, notes NBC News. Raised in Chicago, Wu is the daughter of Taiwanese immigrants and previously made history as the first Asian American to serve as president of the City Council in 2016.
"We are ready to meet this moment. We are ready to become a Boston for everyone. We're ready to be a Boston that doesn't push people out, but welcomes all who call our city home," NBC News quotes Wu as saying. "We're ready to be a Boston where all can afford to stay and to thrive. And, yes, Boston is ready to become a Green New Deal city."
Wu will succeed acting mayor Kim Janey, Boston's first Black and female mayor, who took up the post after Boston Mayor Marty Walsh was named President Joe Biden's Labor secretary in January.