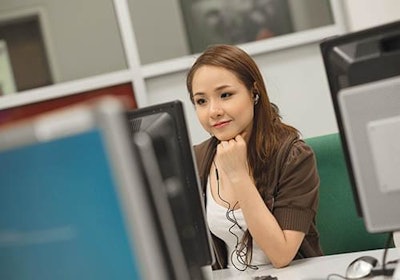 LaGuardia and Hostos Community Colleges of The City University of New York (CUNY) are starting a workforce development program to help low-income communities in New York City, particularly in Queens and the Bronx, that have been severely impacted by the pandemic.
Called the NYC Accelerated Workforce Recovery Hub, this initiative is funded by a $1.65 million seed grant from The New York Community Trust, New York City's largest community foundation. The Hub will provide workforce training to at least 400 New Yorkers during its initial, 18-month pilot program. It is anticipated to help about 3,000 New Yorkers.
"The pandemic has had a devastating impact on New Yorkers and has wrought an agonizing toll on communities," said Dr. Félix V. Matos Rodríguez, chancellor of CUNY. "Preparing New Yorkers who have lost their livelihoods because of COVID-19 for careers in high-demand sectors is a critical step in our city and state's recovery."
Students will receive full and partial tuition scholarships for professional training programs in such jobs as a medical assistant, nursing assistant, pharmacy technician, and IT support. They will earn college credits that can be applied toward a degree.
The Hub's community partners in Queens and the Bronx will recruit underemployed and unemployed residents for the initiative. LaGuardia will work with the local nonprofit organizations Commonpoint Queens and Queens Community House. Partners in the Bronx are still being selected.
"The Hub is an audacious effort that will open up access to a wide variety of in-demand workforce training programs through scholarships and wraparound support services," said Kenneth Adams, president of LaGuardia Community College. "Our partners at the New York Community Trust and community-based organizations and colleagues at CUNY and Hostos Community College share our aim to help New Yorkers who were severely impacted by the pandemic to advance into jobs that move them forward in life and stability."
In March 2022, the first cohort of about 50 students will get training for one of eight jobs in health care, technology, and construction. Training programs will be reevaluated each semester to respond to the labor market's demands.