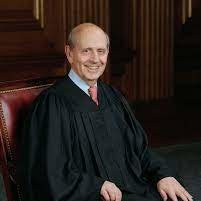 Justice Stephen Breyer will retire from the U.S. Supreme Court at the end of the current term.
President Joe Biden will be able to appoint a successor to the liberal justice, who was appointed to the nation's high court by President Bill Clinton.
At age 83, Breyer is the oldest member on the court. He came to the Supreme Court in 1994.
On the campaign trail, Biden promised to nominate a Black woman to the court. And given Breyer's announcement, there has been an outpouring of calls for Biden to do so.
The court's new term begins on October 3, 2022. Biden is expected to move speedily to nominate a successor to serve in time.