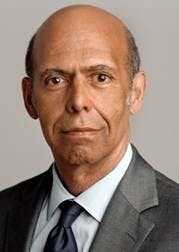 Dr. Michael Lomax, president and CEO of United Negro College FundThe United Negro College Fund (UNCF) and Thurgood Marshall College Fund (TMCF) issued a joint statement in response to the recent bomb threats targeting historically Black colleges and universities (HBCUs).
UNCF is a national philanthropic organization that provides scholarships for Black students as well as scholarship funds for its 37 HBCU members. TMCF is a nonprofit that supports nearly 300,000 students across the country attending its 47 member-schools, which include public HBCUs. It is the nation's largest organization exclusively representing the Black college community. 
"Over the past month, more than two dozen terroristic threats have been called into historically Black colleges and universities (HBCUs) in an apparent attempt to disrupt and, presumably, sow fear in our campus communities," read the statement from Dr. Michael L. Lomax, president and CEO of UNCF, and Dr. Harry L. Williams, president and CEO of TMCF. "These attempts to intimidate the HBCU community reached an apparent crescendo on Tuesday, Feb. 1—the first day of Black History Month—when 13 HBCUs were forced to disrupt their normal operations due to coordinated threats posed to their respective campuses."
Lomax and Williams said that they are "pleased" that the federal government in their ongoing investigation has characterized these bomb threats as "threats of terror with the utmost seriousness" and as acts of domestic terrorism per a recent briefing by the Federal Bureau of Investigations and Department of Homeland Security.
"Notwithstanding these attempts to terrorize our community, our HBCUs remain unbroken and unbowed," added Lomax and Williams. "The actions of a misguided few will not deter our institutions from fulfilling their collective mission to educate our nation's next generation of teachers, entrepreneurs, and leaders."