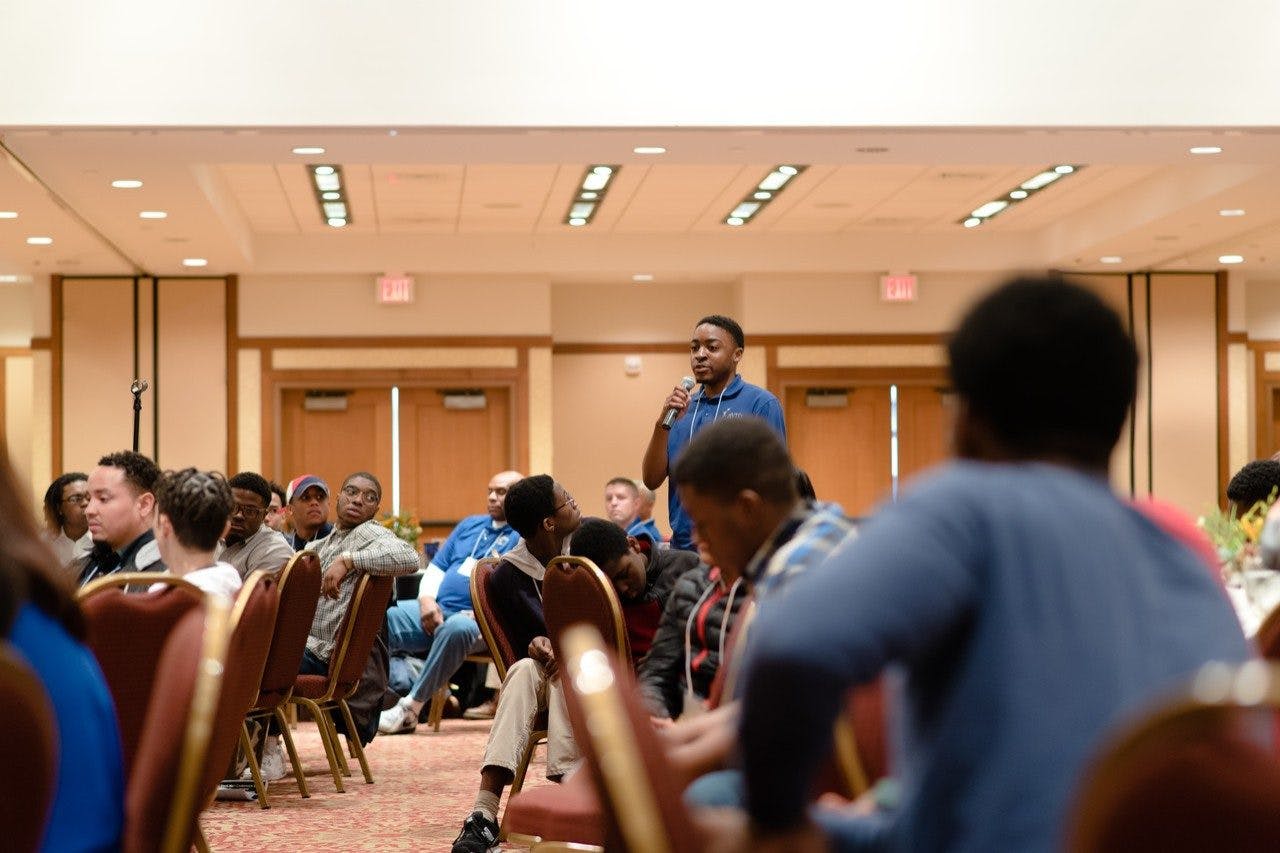 Uplifting Black Men ConferenceOn Saturday, February 19, the seventh annual Uplifting Black Men Conference will be held virtually under the theme "Lift Your Voice." The free conference, which debuted in 2016 and is hosted by Virginia Tech, seeks to create a space of belonging and empowerment for young Black men.
This year's keynote speaker will be Dr. Fred A. Bonner II, professor and endowed chair in educational leadership and counseling as well as founding executive director of the Minority Achievement, Creativity, and High-Ability (MACH-III) Center at Prairie View A&M University. 
Between 300 and 500 students, faculty, staff, alumni, high school students, and community members are expected to attend the conference, according to Dr. Kimberly Smith, associate vice provost of Student Success Initiatives at Virginia Tech. The event will take place from 9 a.m. to 2 p.m. Eastern Standard Time.
"The conference is not just for Black men," added Smith. "It's open to any individual who wants to support the academic and social success of Black men."
This year's theme of lifting one's voice comes from the hymn "Lift Every Voice and Sing," which some consider the Black national anthem.
"It is a song that reflects upon the heritage of African Americans in their story of the tension between hope and despair," said Patrick Wallace, assistant director of the Student Success Center at Virginia Tech and a conference organizer. "That's the vision of this conference: teaching people how to speak hope in despair, no matter where they are."