Charitable giving toward higher education increased by 6.9% during the 2020-2021 fiscal year, according to a recent survey conducted by the Voluntary Support of Education. That's up to $52.9 billion from $49.5 billion from the previous year.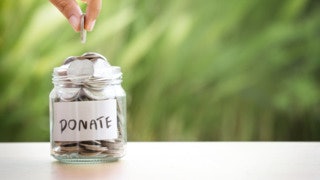 Community colleges and historically Black colleges and universities (HBCUs) reported large increases in their unrestricted gifts, with 15 community colleges and 11 HBCUs reporting gift receipts had doubled in the last year. Some of those gifts came from philanthropists MacKenzie Scott and former New York City mayor Michael Bloomberg.
The survey findings were released by the Council for Advancement and Support of Education (CASE), whose president and CEO Sue Cunningham said these donations were evidence of the strong support from alumni and others who value higher education in the U.S.
"As the nation's institutions focused on their missions of teaching students, engaging in vital research, and serving the needs of their students and communities during an unprecedented year, people took notice and invested in the transformational work at America's colleges," said Cunningham. "This is a powerful indicator of how valuable and valued these institutions are."
Largest increased in donations came from alumni, who gave 10.8% more between the end of June 2020 and 2021. Gifts from all donor types to restricted endowments rose 16.7%. Gifts with no restrictions also saw a surge of 30.2%.