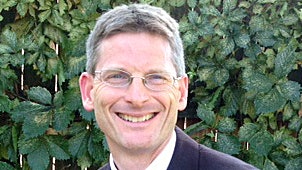 Beginning on March 7, Sussex County Community College in New Jersey will no longer mandate that masks be worn indoors on campus for the remainder of the spring semester.
Dr. Jon Connolly, president of the college, said that masks will become optional starting the same day that the statewide mask mandate at schools will be lifted throughout New Jersey.
"Sussex County Community College will join other schools in Sussex County by adopting a 'masks optional' approach to the campus effective on March 7," wrote Connolly in an email on Tuesday to the campus community. "Any student, faculty member, or staff member is welcome to wear a mask, at their choice and discretion."
This decision comes almost two weeks after Connolly outlined in a video on the college's YouTube channel why masks would be required at the college until May 14, the last day of classes. In a recent written statement, Connolly said that he has since reconsidered the mask requirement after reviewing state health department guidelines as well as consulting with Sussex County school superintendents.
On Tuesday, New Jersey state officials reported that hospitalizations in the state had fallen to their lowest point in almost three months. The state's seven-day average for confirmed positive coronavirus tests has dropped about 10% from one week ago and around 85% from a month ago.
For the first two weeks of the spring semester when cases were still on the rise, Sussex County Community College had offered virtual-only instruction. In-person classes then resumed on February 7.