The North Carolina Central University (NCCU) School of Library and Information Sciences as well as Princeton University Library (PUL) are offering a multi-year fellowship program for people who aspire to have careers in library and information science.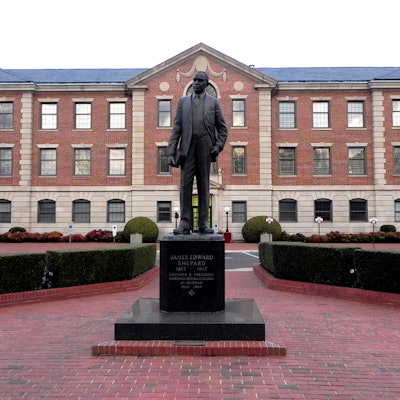 NCCU students who earn a master's degree in information science or library science are eligible for PUL's Early Career Fellowship Program. The program will help PUL increase minority representation and develop a more diverse field of library science professionals, including graduates of Historically Black Colleges and Universities (HBCUs).
"I am very excited about the Early Career Fellowship Program," said Dr. Jon Gant, dean of the NCCU School of Library and Information Sciences. "Participants will gain extensive knowledge, including the core components of the library experience coupled with technical experience working with teams that manage the digital infrastructure and advanced cataloging systems of one of the nation's top libraries."
Over 86% of librarians identified as white, according to recent U.S. Census data. Yet only 7% identified as Black or African American.
The new program will offer eight, two-year long positions over the next four years. The first two fellows will start in summer 2022. PUL staff members are leading the fellowship program's coordination.