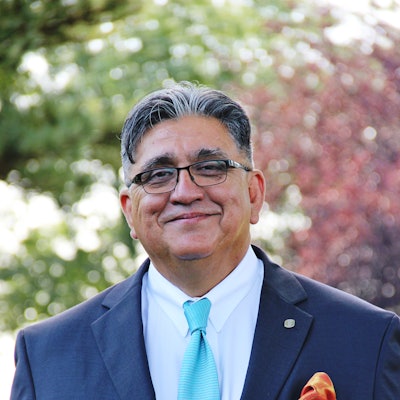 Dr. Jonathan Benjamin-Alvarado has been named senior advisor to the chancellor and chief inclusion officer at Texas Christian University. Benjamin-Alvarado will start the role on June 1, 2022.
"I am delighted that Dr. Benjamin-Alvarado has accepted this position and am eager to introduce him to TCU and the Fort Worth community," said Dr. Vincent Boschini, chancellor of Texas Christian University.
"He has a proven track record of success with an emphasis on inclusion. I am immensely proud of the strides we have made at TCU, and the university has declared its ongoing commitment to forge a more inclusive university for future generations that is welcoming to all," he said.
Since 2014, Benjamin-Alvarado has been assistant vice chancellor of student success at the University of Nebraska Omaha (UNO), where he also was a professor of political science. There, he chaired the senior vice chancellor's inclusion and equity leadership council. He created a pathway program for underserved students to pursue admission to the Nebraska College of Law.
"TCU has made significant strides in building and cultivating an inclusive campus environment, which requires the work of everyone," said Benjamin-Alvarado. "Courage, character, honest self-assessment and fortitude is needed by both individuals and institutions engaged in this important work."
Benjamin-Alvarado is also the former president of the Latino Caucus in Political Science of the American Political Science Association. He additionally served as the director for the University of Nebraska Omaha's Office of Latino and Latin American Studies. Benjamin-Alvarado earned his bachelor's and master's degrees from Middlebury Institute of International Studies at Monterey and his doctorate in political science from the University of Georgia.