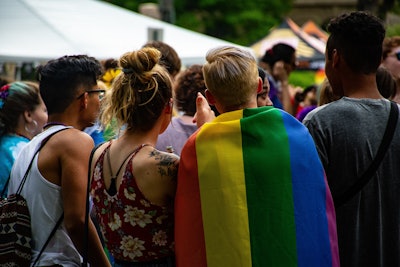 Earlier this week, the Florida Senate passed the Parental Rights in Education Bill, known to LGBTQ+ activists as the "don't say gay bill." This would bar classroom discussions of sexual orientation and gender identity in kindergarten through third grade. The bill would also allow parents to sue schools or teachers that engage in such topics.
In response to the Florida bill's passing, U.S. Secretary of Education, Dr. Miguel Cardona, condemned the legislation as anti-LGBTQ+ and voiced support for LGBTQ+ students.
"Parents across the country are looking to national, state, and district leaders to support our nation's students, help them recover from the pandemic, and provide them the academic and mental health supports they need," said Cardona. "Instead, leaders in Florida are prioritizing hateful bills that hurt some of the students most in need."
If signed into law, the bill would go into effect in July of this year. It has already passed Florida's House, and Florida's governor, Ron DeSantis, has stated that he supports the bill. But DeSantis has not said explicitly that he will sign the legislation.
The Florida bill is one of several anti-LGBTQ+ bills recently introduced in other states like Tennessee that target youth in education. Some colleges and universities have also come under fire with similar legislation. Last week, for instance, Iowa's governor decided to bar trans women and girls from participating in collegiate and high school sports.
Many higher education experts and advocates are voicing growing concerns for LGBTQ+ students on campus and across education.
Cardona stated that the U.S. Department of Education, however, has been clear that all schools receiving federal funding must follow federal civil rights law, including Title IX's protections against discrimination based on sexual orientation and gender identity.
"We stand with our LGBTQ+ students in Florida and across the country, and we urge Florida leaders to make sure that all their students are protected and supported," added Cardona.
Yet as Diverse has reported, a religious exemption to Title IX still allows some faith-based higher education institutions to discriminate against LGBTQ+ students despite receiving federal funding. LGBTQ+ civil rights protections in education remain unclear to many.