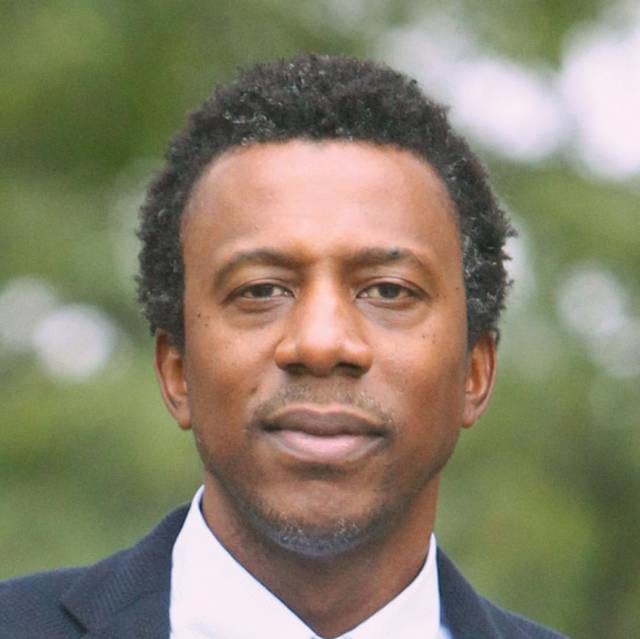 Dr. Rodney Priestley, the new dean of Princeton University's Graduate SchoolFrank WojciechowskiOn June 1, Dr. Rodney Priestley will become dean of Princeton University's Graduate School. Currently, he is Princeton's Pomeroy and Betty Perry Smith Professor of Chemical and Biological Engineering and vice dean for innovation.
"Rod Priestley is a superb scholar, a dedicated teacher, and a proven administrator," said Dr. Christopher L. Eisgruber, president of Princeton University. "He cares deeply about graduate students and graduate education, and I am confident that he will lead Princeton's Graduate School with distinction."
Priestley joined Princeton's faculty in 2009 and became an associate professor in 2015, then a full professor in 2019. He has performed highly regarded materials science research while expanding Princeton's connections with industry, entrepreneurs, venture capitalists, alumni, and other partners.
Priestley's priorities as dean include diversifying the graduate student population and creating a more inclusive environment.
"My interest in becoming dean of Princeton's Graduate School originates with my own personal experience of graduate school," said Priestley. "The mentorship, encouragement, and support I received has enabled every goal I have reached throughout my career. My advisers' belief in me has always inspired me to give back to others to whatever extent possible."
While dean, Priestley will also continue as co-director of the NSF Innovation Corps (I-Corps) Northeast Hub, a Princeton University-led consortium of regional universities to build an innovation network with a $15 million grant from the National Science Foundation (NSF).
He has received several honors and awards, including the American Physical Society Dillon Medal in 2020. Priestly was additionally selected in 2014 for The Root 100 list of most influential African Americans. His teaching and mentorship have also been recognized. In 2020, Priestly was named to the Princeton Engineering Commendation List for Outstanding Teaching.
Priestley earned his bachelor's of science degree in chemical engineering from Texas Tech University and his doctorate from Northwestern University.