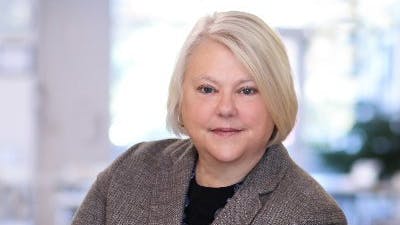 Kellye Testy, president and CEO of the Law School Admission CouncilThe Law School Admission Council (LSAC) has launched a program to provide undergraduates with a holistic path to law school.
Called the Legal Education Program, the initiative aims to support students pursuing their legal educations. The program also seeks to offer in the future a second alternative for law school admission to complement the LSAT exam.
"LSAC has a long history of promoting equity in legal education with evidence-based products and services that ease the enrollment journey and advance student academic success," said Kellye Testy, president and CEO of LSAC. "LSAC's Legal Education Program's focus on helping students develop and demonstrate mastery of the skills necessary for success in law school—as part of their regular undergraduate academic coursework—will have a profoundly positive impact on students, schools, and the legal profession as a whole."
LSAC is developing the initiative with students, law schools, undergraduate institutions, advocates for diversity, equity, and inclusion, and members of the legal profession. The Legal Education Program will be piloted this fall.