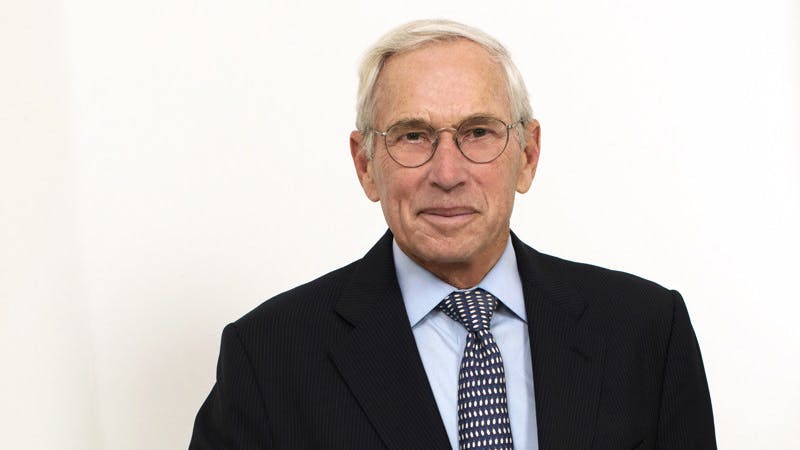 Howard Cox, venture capitalist, philanthropist, and Harvard Business School alumHarvard Business School (HBS) has received a $10 million gift from venture capitalist and alum Howard Cox to support the School's Health Care Initiative. The Initiative is dedicated to improving the quality and driving down the cost of health care in the U.S. 
"Howard Cox has been a champion of improving health care in our country for decades," said Dr. Srikant Datar, dean of HBS. "His visionary leadership, extensive expertise, and formidable intellect have driven change at some of the largest health care organizations in the country. I am delighted that his ongoing support for HBS will help ensure that the next generation of leaders can transform this space."
Cox has almost 50 years of experience founding, advising, and growing health care firms, including Stryker Corp. In 2003, he also received the HBS Alumni Achievement Award.
The Health Care Initiative at HBS supports faculty research, the development of a portfolio of high-impact educational programs, and an interconnected HBS health care community. Cox helped fund the Initiative's establishment in 2005. To recognize Cox's recent gift, HBS has named the Health Care Initiative faculty chair position in his honor.
"Improving health care in the U.S. should be a team effort, with doctors focused on improved outcomes and managers focused on improved efficiencies with the goal of reducing health care costs as a percentage of GDP," said Cox. "I hope that my gift will inspire other alumni to contribute to the Health Care Initiative to further magnify its impact."