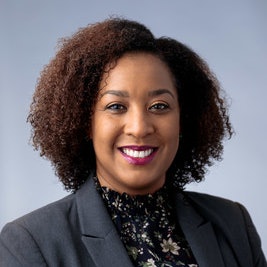 The nonpartisan research organization NORC at the University of Chicago has named TiShaunda McPherson as its senior vice president and first chief diversity officer.
"Diversity, Racial Equity, and Inclusion (DREI) is one of NORC's top strategic priorities and will flourish under TiShaunda's vision, acumen, and leadership," said Ellen Beatty, NORC's chief financial officer and executive vice president of finance and administration. "She and the new Office of DREI have the full support of NORC's Board of Trustees, the Executive Council, and the entire leadership team."
Prior to NORC, McPherson was senior associate vice president for equity at Northwestern University. She has more than 20 years of experience addressing institutional, regional, and systemic discrimination and equity issues.
"During the interview process, I was impressed by the company's commitment to doing the deep and necessary work to embed diversity, racial equity, and inclusion throughout every function of the organization," said McPherson. "I'm excited to engage with staff across NORC and work together to continue the excellent work the organization has already begun."
McPherson received her law degree from Northwestern University, a master's degree in public policy from the University of Minnesota, and a bachelor's degree in psychology from the University of Illinois.