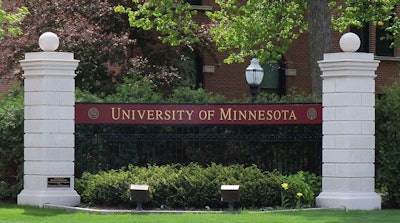 The John S. and James L. Knight Foundation has awarded more than $1.2 million to nine universities and nonprofits to develop projects that help news organizations and civil society reduce disinformation's impact on communities of color.
"Recent scholarship shows that communities of color are often targeted to discourage participation in our country's civic and political life," said Dr. John Sands, Knight's senior director of media and democracy. "This challenge isn't going away, but projects like these show promising paths forward. They leverage community relationships and expertise to test and better understand the mechanisms that build resilience to disinformation."
The Knight Foundation is a nonprofit that provides grants in journalism, communities, and the arts to support democracy. The Foundation's grantees were selected from an open call for proposals. Winners span geographies and various methods for approaching this societal challenge. In St. Paul and Miami, for example, grantees will focus on scalable models to address disinformation in the Black community as well as research and report on disinformation targeting Latino voters in the 2022 election.
"This funding opportunity has allowed me to explore solution making and bridge building in ways I wouldn't have otherwise been able to consider," said Dr. Danielle K. Brown, a recipient of a Knight grant at the University of Minnesota and a project lead. "I am thrilled to have the opportunity to embark on this new branch of my research, building data that centers the perspectives and concerns of Black communities in the Minneapolis / St. Paul area."
The cohort also includes Texas Tech University, University of Texas-Austin and Rutgers University, Santa Clara University, MediaJustice, Johns Hopkins School of Public Health, Syracuse University, and Florida International University and the Miami Herald.