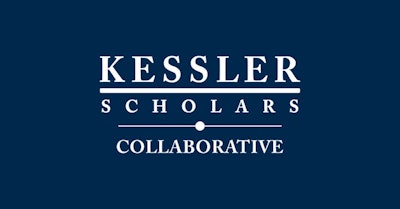 Washington University in St. Louis (WashU) will launch the Kessler Scholars Program for first-generation and Pell Grant-eligible STEM students who seek to use their degrees to improve society.
WashU was one of 10 universities picked to join the Kessler Scholars National Collaborative, which provides first-generation students with the resources to thrive on campus.
"At WashU, we've developed a number of programs and policies to remove the barriers between first-generation and lower-income students and a Washington University education," said Dr. Andrew D. Martin, chancellor of WashU. "But there is more to do and more to learn. Being a member of Kessler Scholars National Collaborative will help us learn from our peers and develop practices that benefit all of our students."
The university will recruit 20 Kessler Scholars per year, beginning with the Class of 2027. The scholars will receive financial aid that meets all of their demonstrated need. They will also get full funding for a summer bridge program and be eligible for two grants of up to $5,000 each for summer research, internship, and study abroad opportunities.
"We know our lower-income and first-generation STEM students are talented, ambitious, and want to use their WashU educations to solve some of our biggest, toughest problems," said Dr. Mark Kamimura-Jimenez, WashU's associate vice chancellor and dean of the center for diversity and inclusion. "We also know that education in this nation is woefully unequal. Unlike their peers, many of our first-generation and limited-income students never had the opportunity to take Advanced Placement math and science classes."
Yet Kamimura-Jimenez said that the summer bridge program, alongside other academic mentoring resources, can give students the support they need to persist.
The Kessler Scholars National Collaborative is supported by Bloomberg Philanthropies, the Judy and Fred Wilpon Family Foundation, and the American Talent Initiative.