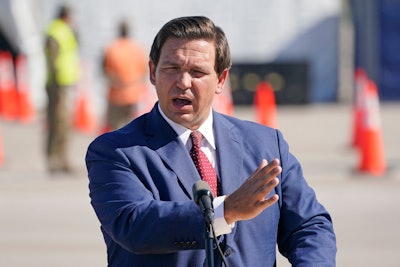 On Tuesday, Florida Governor Ron DeSantis signed a higher education bill into law to change how faculty tenure works at state colleges and universities. To many critics and higher education advocates, the bill attacks academic freedom.
The legislation, Senate Bill 7044, requires tenured faculty to be reviewed every five years by the Board of Governors of the State University System of Florida. The Board will consider the tenured faculty member's productivity, research duties assigned, teaching and service, performance metrics, evaluations and ratings, and compensation.
The bill allows a state university or college's Board of Trustees to remove a tenured professor.
"I think the thing is that tenure was there to protect people so they could do ideas that maybe would cause them to lose their job, or whatever and academic freedom," added DeSantis at a Tuesday press conference. "I don't know that that's the role it plays anymore. I think what tenure does is it, if anything, creates more of an intellectual orthodoxy, where people who have dissenting views, it's harder for them to become tenured in the first place. Then once you're tenured, your productivity really declines, particularly in certain disciplines."