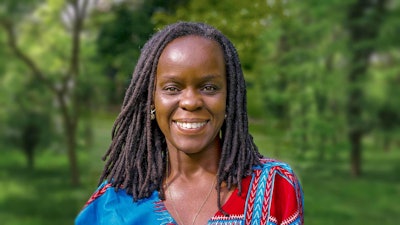 The University of Maryland has announced that Black studies scholar and ethnomusicologist Dr. Stephanie Shonekan will be dean of the College of Arts and Humanities, effective July 1.
"As a professor of music and Black studies, I am a constant champion for the humanities and the fine arts, and am energized to lead collaborative work to help all of us understand the critical importance of these areas, and their potential to enrich all disciplines," said Shonekan.
Currently, she serves as the University of Missouri's senior associate dean of the College of Arts and Science. In this role, Shonekan has led initiatives that include developing guidelines on faculty workloads as well as reviewing and adjusting the staff support structure throughout the college.
Prior to that position, Shonekan served as the University of Missouri's associate dean for graduate studies and inclusive culture. She previously was a department chair for five years at the University of Missouri, then later at the University of Massachusetts, Amherst. Shonekan also held several roles at Columbia College Chicago for eight years.
The scholar's work centers on race, culture, identity, and history. Shonekan is the author of such books as "Black Resistance in the Americas: Slavery and its Aftermath, Black Lives Matter and Music." She is additionally the co-founder of the national "Race and the American Story" project, which focuses on building community among people of different backgrounds in the U.S.
"Dr. Shonekan brings a wealth of experience advocating for the representation of arts and humanities, driving innovation in teaching and learning, and advancing work to create an inclusive culture," said Dr. Jennifer King Rice, senior vice president and provost of the University of Maryland.
Shonekan earned her bachelor's degree in English from the University of Jos, Nigeria, then a master's degree in English from the University of Ibadan, Nigeria. She received her doctorate in folklore and ethnomusicology from Indiana University.