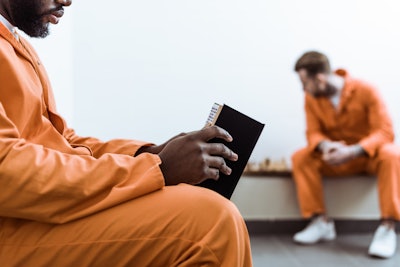 The U.S. Department of Education (ED) invited 73 more colleges and universities to join the third round of the Second Chance Pell Experiment, which grants Pell Grant access to incarcerated people in participating programs. This expansion means 200 schools can today take part in Second Chance Pell.
In addition, ED announced that incarcerated people with defaulted federal student loans can qualify for a fresh start, which will return borrowers in default to good standing once the pause on federal student loan repayments lifts.
This fresh start allows such borrowers to access programs like Second Chance Pell. ED also is permitting incarcerated people to consolidate their loans to help them exit default.
"Access to high-quality postsecondary education is essential to incarcerated individuals, but for far too long, people in prison were left out," said U.S. Secretary of Education Dr. Miguel A. Cardona. "The expansion of Second Chance Pell and these new pathways out of default are critical steps for incarcerated individuals to be able to access educational opportunities that will provide second chances to build a future."
In 2015, the Second Chance Pell Experiment was established under the Obama administration to allow eligible incarcerated people to get Pell Grants if in one of Second Chance's participating postsecondary education programs. Students have so far earned over 7,000 credentials through the initiative.
Since 1994, incarcerated people have been banned from Pell Grants, but Second Chance Pell acted as one step toward lifting that overall exclusion. In December 2020, Congress voted to restore Pell Grant access to people in prison, which will go into effect on July 1, 2023.