Four HBCU medical schools will be working to rectify organ transplant disparities as part of a new initiative announced Thursday, the Associated Press reported. The four schools are Charles R. Drew University of Medicine and Sciences, Howard University College of Medicine, Meharry Medical College, and the Morehouse School of Medicine.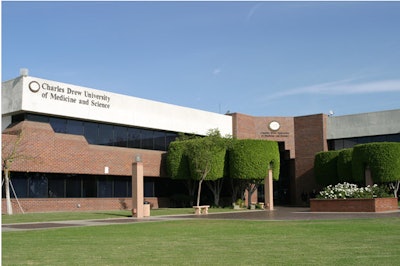 Black Americans are the largest group among people of color in the U.S. who need organ transplants, according to the Department of Health and Human Services' Office of Minority Health.
The initiative – created by the Consortium of HBCU Medical Schools, the Organ Donation Advocacy Group, and Association of Organ Procurement Organizations – aims to increase the number of Black Americans registered as organ donors.
The plan is to have Black medical and nursing students shadow organ procurement organizations and transplant centers and work with HBCUs offering programs in nursing, public health, public policy and health care administration.
Community and K-12 student education will also be areas of focus.
"At the heart of all this is the profound disparity in transplants that are given and performed on African Americans versus whites in our country, and it's a long-standing problem and issue," said Dr. James E.K. Hildreth, president and CEO of Meharry Medical College.
"And some of this messaging has to come from trusted organizations, which is another one of the reasons that we believe that the four Black medical schools have a very important role to play that quite honestly could not be filled by any other organizations in the country," Hildreth added.