McPherson College has been gifted $2.6 million from the Dalke Charitable Foundation to expand career-focused learning.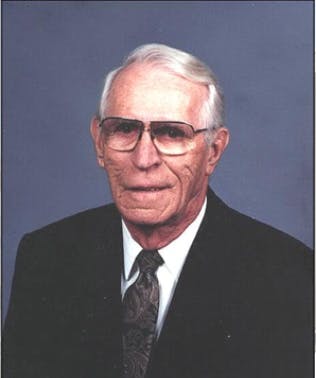 Elmer O. Dalke
The Dalke Charitable Foundation was the work of the late Elmer O. Dalke, long-time McPherson resident who died in 2002.
The money will go towards a center and an endowment, both for career and experience-based learning.
"Elmer was a gentle giant of a man who was kind and considerate. He worked in the food and produce industry managing the McPherson Dillons store for many years. His family experienced tragedy with the loss of a son in 1967 when his Air Force jet crashed, but he didn't let it discourage him. Instead, he continued to work hard and focused on offering a helping hand to others," said Rodger Swanson, Dalke Charitable Foundation trustee. "Elmer didn't seek attention, and if he was with us today, he would humbly but preferably without fanfare, accept the accolades for his personal and charitable foundation gifting. He was always a gentleman, and it was my honor to represent him along with his long-time friends and attorneys, Bob Wise and Randee Koger."