Dr. Lovell Pugh-Bassett will become president of Camden County College, making her the first person of color to lead the school.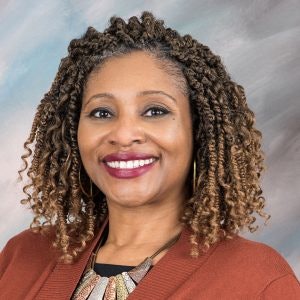 Pugh-Bassett has served as vice president of institutional effectiveness, advancement and strategic initiatives at Camden County College since August 2019. She spent 20 years with the New Jersey Department of Education, where one of the roles she held was Camden County Executive County Superintendent of Schools.
Other roles she's held in the past include instructor and program coordinator for the Math/Science Upward Bound Program at Temple University and program director for Upward Bound at the Community College of Philadelphia.
"There is a part to play for all of us in impacting and changing the lives of those we serve. We can only dream that we are able to have an opportunity to use our gift to impact our work," Pugh-Bassett said. "I am fortunate that my gifts don't force me to silo my contributions into separate buckets. At Camden County College I am able to merge my passions so that my advocacy can manifest itself in my professional universe."