The Rutgers Center for Minority Serving Institutions (CMSI) has partnered with the College of Southern Nevada (CSN) and the Higher Education Research Consultants (HERC) of Abarema LLC., to study post-COVID conditions and COVID-related mental health challenges at minority serving institutions (MSIs).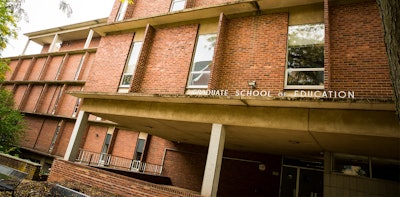 Post-COVID conditions – also known as long COVID – refers to the long-term effects of getting COVID-19 that can last up to years. COVID-related mental health challenges refers to individuals who have not had COVID-19 but are experiencing fear, anxiety, or depression due to the impact of the pandemic.
The research will focus on MSIs and offices within MSIs that provide support to students with disabilities. The three-part research project will start with a survey.
The Department of Education and Justice Department recently designated Long COVID and COVID-related mental health challenges as official disabilities that require accommodations at all levels of education.
"As we navigate this new reality, we have to consider designing services that will genuinely support the needs of the students who have been diagnosed with Long COVID and COVID-related mental health challenges as a disability concern," said Daniel Alvarado, director of Disability Resources Center and Counseling & Psychological Services at the College of Southern Nevada. "The research from this project will provide fundamental data for CSN to design its support for this emerging population of students with disabilities, and I'm confident it will prove invaluable data for all other MSIs working to support students with Long COVID and COVID-related mental health challenges."