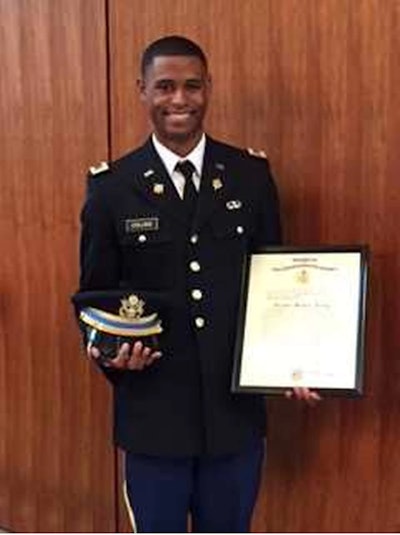 The Building Bridges program, an Under Armour-sponsored program formed after the 2017 fatal stabbing of U.S. Army Lt. Richard Collins III in College Park has completed its first year, The Baltimore Sun reported.
More than 40 ROTC cadets from the University of Maryland, College Park and Bowie State have participated, according to Under Armour. The sports apparel company stated its goal is to bring in nearly 200 participants over three years.
Under Armour partnered with Outward Bound and the LT Richard W. Collins Foundation to establish the program, which aims at bringing together ROTC cadets from diverse backgrounds and helping them establish common ground.
The program was started after Collins was killed in 2017. Collins was a 23-year-old Black student and ROTC Cadet at HBCU Bowie State University. A white former student at the University of Maryland was convicted of first-degree murder two years later.
Collins' father, Richard Collins Jr., said the program was carrying forward his son's vision as an officer and a leader. He is co-founder of the LT Richard Collins Foundation, which invests in education and support of young Americans who are committed to working toward a hate-free society.
The Secretary of the Army promoted Collins posthumously to the rank of 1st Lieutenant in May 2020.