Tamara F. Lawson will be the University of Washington (UW) School of Law's next Toni Rembe Endowed Dean, effective Aug. 16.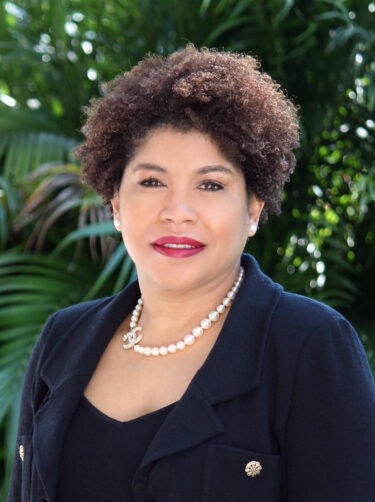 Her appointment, announced July 5 by Provost Mark A. Richards, is subject to approval by the UW Board of Regents.
"I'm inspired by UW Law's commitment to academic excellence while rooted in its core values of access to justice and public service," said Lawson. "I'm thrilled to join the law school community to partner with the exceptional faculty, staff, students and alumni to realize our shared vision to be the best public law school measured by global impact."
Prior to UW, Lawson served as dean and professor at St. Thomas University College of Law in Miami. Before that, she was associate dean for academic affairs and associate dean for faculty development at St. Thomas.
As associate dean, Lawson led the faculty to reform St. Thomas law school's entire curriculum for the three-year J.D. program. And under her leadership, the school increased enrollment by 38%. She also founded the Benjamin L. Crump Center for Social Justice there and managed to secure St. Thomas's largest gift commitment yet at $10 million.
She is also chair of the Law Professors Division of the National Bar Association, a board member of the Law School Admission Council, and a member of the Board of Governors for the Society of American Law Teachers.
Her law education-related accomplishments include managing a successful American Bar Association (ABA) and American Association of Law Schools (AALS) site visit and accreditation process, chairing multiple sections of AALS, and being appointed to the AALS Deans Steering Committee.
Before academia, Lawson was deputy district attorney at the Clark County District Attorney's Office in Las Vegas.
"Dean Lawson brings a wealth of experience and expertise in enrollment and student success, financial management, fundraising, and diversity and inclusion in the field of law, as well as impressive scholarship in criminal law," Richards said. "We expect that, under Dean Lawson's leadership, the UW School of Law will be strengthened in each of these areas."
Lawson holds a Master of Laws with Distinction from Georgetown Law, a J.D. from University of San Francisco School of Law, and a bachelor's degree from Claremont McKenna College.